Give monthly and become a Guardian of the Surf
Our monthly supporters truly are Guardians of the Surf and critical to us. By becoming a Guardian of the Surf and donating monthly, we can plan for the future and ensure all our surf lifesavers have the crucial training as well as the right equipment they need.
Why support Surf Life Saving?
Every year, millions of people visit our beaches and thousands of them find themselves in urgent need of a life saving rescue. This is what we are here for, to keep your family and friends safe in the water.

Your donation not only funds vital equipment and training for one of the largest professional volunteer lifesaving movements in the world - but also the research, education and beach safety communications we invest in. We believe that prevention is key to saving lives - and getting us to Mission Zero.

Your support of Surf Life Saving will ensure that the millions of people who visit the beach go home safely.
Guardians of the Surf
Your monthly donation will help train new surf lifesavers, improve the skills of our current volunteers and help us replace equipment that is constantly exposed to the harsh Australian conditions.
Become a Guardian of the Surf
Fundraise for us
There are many ways you can raise funds for the SLSF, whether you're running a marathon, hosting a gala ball or getting your school or community group together for some beach fun. Every dollar raised will make a difference.
Workplace Giving
Our Workplace Giving program is an excellent way to support Surf Life Saving as a workplace. Ongoing donations allow us to continue to train volunteers, carry the necessary equipment and patrol Australia's coast.
Corporate fundraising partners
As a corporate, if you would like to know more about joining us on a lifesaving journey, let's start the discussion.
Leave a gift in your Will
A gift is a financial donation that you intend to make after your passing. It can be made to an individual or an organisation such as Surf Life Saving.
Become a Guardian of the Surf
A Guardian of the Surf is a special kind of donor to the SLSF. They are members of the community who pledge an ongoing amount every month to protect beachgoers around Australia.
The Surf Life Saving Foundation (SLSF) is the fundraising arm of Surf Life Saving Australia (SLSA). SLSA is Australia's peak authority on beach safety, drowning prevention and rescue.

The SLSF was established to support our unique not-for-profit community cause that exists through community donations, fundraising, corporate sponsorships and government grants.

With over 180,000 members and 315 affiliated Surf Life Saving Clubs, SLS represents the largest volunteer movement of its kind in Australia, and the world.
Absolutely! Every single donation you make helps us to save more lives on the beach.

Every year millions of people visit our beaches, and thousands of these visitors find themselves in urgent need of a life saving rescue. This is what we are here for, to keep your family and friends safe in the water.

Your support today will ensure that millions of adults and children who visit the beach go home safely.
Australia and its related islands have over 11,500 beaches dispersed along more than 50,000km of coastline, attracting an estimated 500+ million visits every year. Our volunteer surf lifesavers are always kept busy. We have over 180,000 volunteers from over 315 different surf clubs across Australia, and with the help of your generous donations, they make sure that Australia has some of the safest beaches in the world.

Did you know?
- It costs at least $850 to train a new volunteer to Bronze Medallion standard. Surf lifesavers are trained in First Aid, CPR and rescue techniques. Importantly, all of our lifesavers must continue to refresh and update their skills.

- Rescue gear and equipment are some of the largest costs associated with providing lifesaving services throughout Australia. A full life saving patrol can cost up to $80,000.

- Prevention is better than cure, and the best way to save lives at the beach is by teaching people how to stay out of danger. We run campaigns on how to spot rips and what to do if you are caught in one (swim parallel to the shore!).

No matter what area your donation goes towards, you can be sure that it will make a vital contribution to saving lives.
Surf Life Saving WA conducts its own independent fundraising to support Western Australian Surf Life Saving Clubs. The Surf Life Saving Foundation raises funds for distribution in all other jurisdictions.

You can contact Surf Life Saving WA via: https://www.mybeach.com.au/support-us

PO Box 700
Balcatta WA 6914
Tel: 08 9207 6666
Buy a Surf Life Saving Lotteries ticket
Another way to support the Surf Life Saving Foundation is by purchasing lottery tickets. You could be in with the chance to win a stunning new home, a car or gold!
Visit Surf Life Saving Lotteries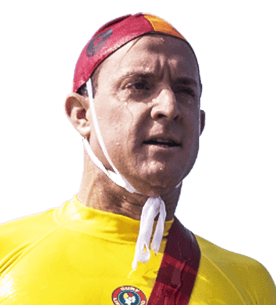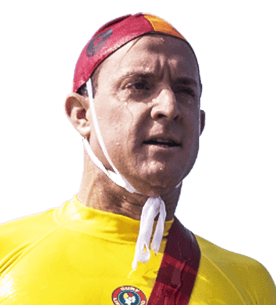 Your best tickets!
Our $50 ticket gives you 70 chances to win and includes a bonus prize of $50,000 in Gold Bullion.
Buy Now